Increase Compliance and cost savings by automating creation, execution and management of Contracts
Procurehere Contract Management Solution streamlines and automates contract processes by eliminating inefficiency and disconnection from a procurement process. Contract Management covers Authoring, Reviewing and Approving of contracts, strengthening compliance and improving efficiency in the process.
Strengthen Compliance
Gain full visibility on audit trial with automated tracking and controlled processes.
Improve Efficiency
Eliminate shipping expenses and time required for signage on paper contracts with the usage of e-signature.
Risk Reduction
Create template based contracts which have a robust workflow, different permission levels and risk analytics.
Contract Repository
The contract repository is the central database for all your contract information. It gives you a complete overview of all your contracts within the organization.
File your contracts with their terms and other relevant data.
Upload your contracts as a file or create into system.

Send your contract for approval, review, 

signature and email them through system.

Manage the complete lifecycle of your contracts including all amendments and changes.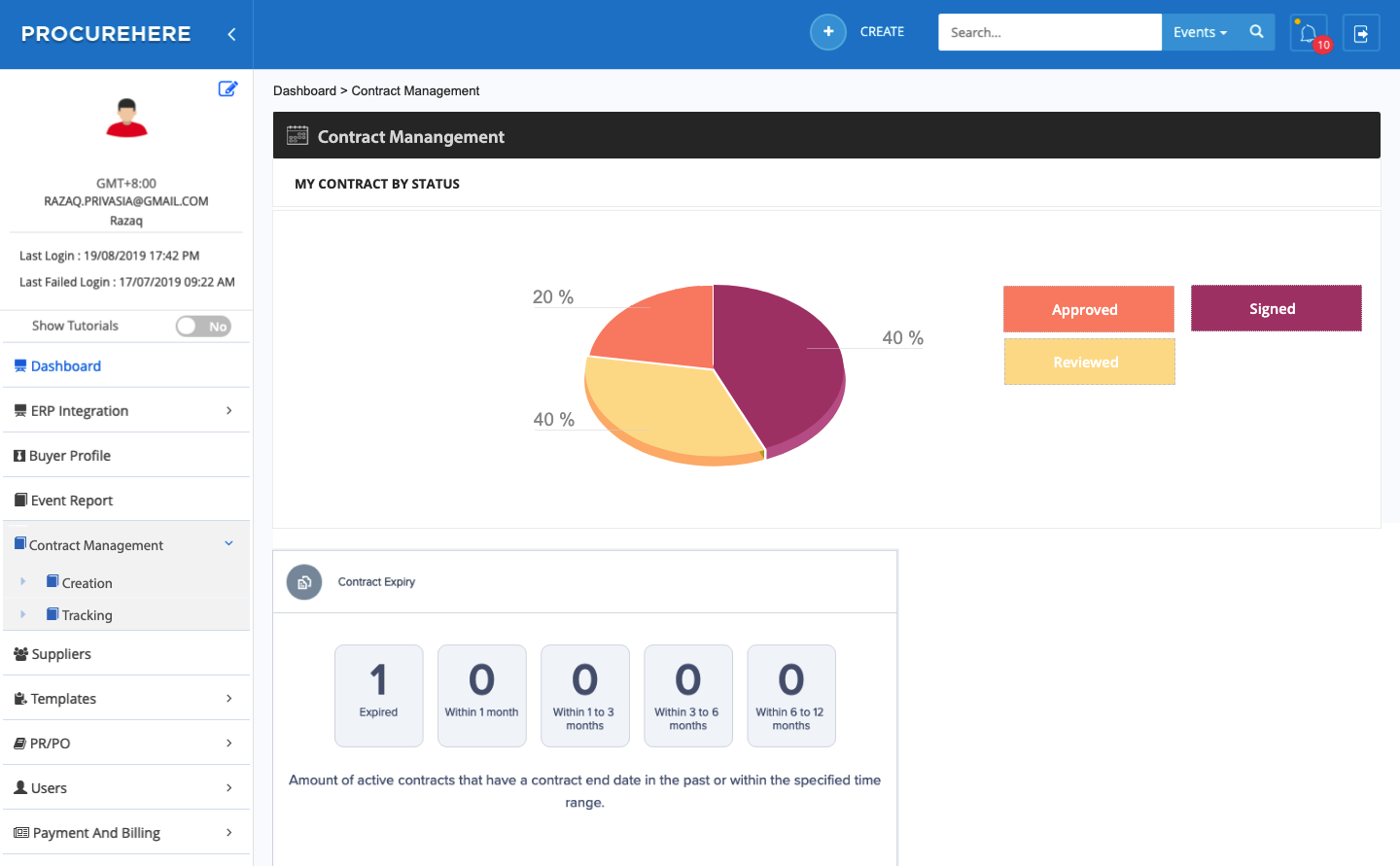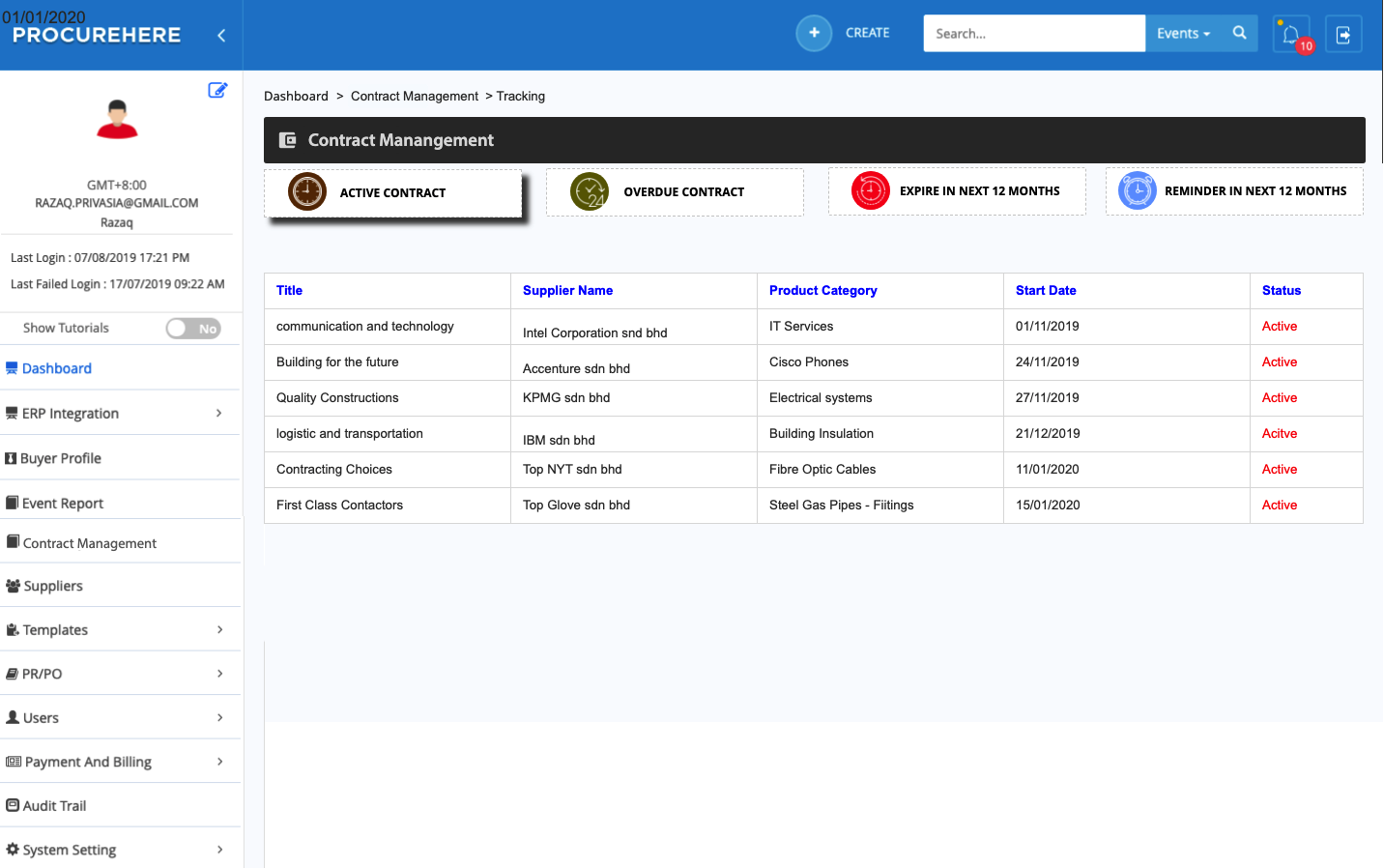 Contract Tracking
Contract tracking means keeping track of activities and deadlines. Procurehere provides you with powerful possibilities to stay on top of your contract related events.
Over view the active contract
Upcoming activities and notifications.
Insights into your contract portfolio.
Latest contract additions
Check the history of your contract.
Review the comments
Check the approval route

S

ee the signature status

Procurehere's contract management key features
We make it easier for you, so you can make it easier to deliver substantial procurement savings.
USER FRIENDLY 
Simple steps for contract creation and authoring
EASE OF TRACKING
Manage all contracts on one platform
ACCESS ON GO
Cloud-based solution for secure, flexible access
MOBILE APP
Simple review and approval through our mobile app