Spend Analytic is a powerhouse of information and insight to drive higher organizational value
Procurehere's Spend Analytic assist in collecting and cleansing historical data, providing real time spend data for planning and compliance initiatives.
Visualization of Data
Easy to understand data which allows for tracking spend, taking advantage of opportunities and reducing risk.
Automation and Precision
With our AI empowered system, decisions on spend can be made automatically and with higher precision by minimizing human error.
Planned vs Spend
Realize cost savings or overspend in purchasing in real time, allowing for clearer visibility of purchasing process.
Reports, dashboards and overviews provide you with all your spends.
Spend Budget Vs Actual

S

upplier Invoices

Category Spent
Take advantage of datasets to make informed decisions on sales & purchases, maximizing the value of each transaction

Create new busin

ess segments with data obtained on spend by category or industry

Gain access to reports tailored to your business needs
Let the system give you insights on the upcoming trends of purchasing and product pricing with an AI empowered system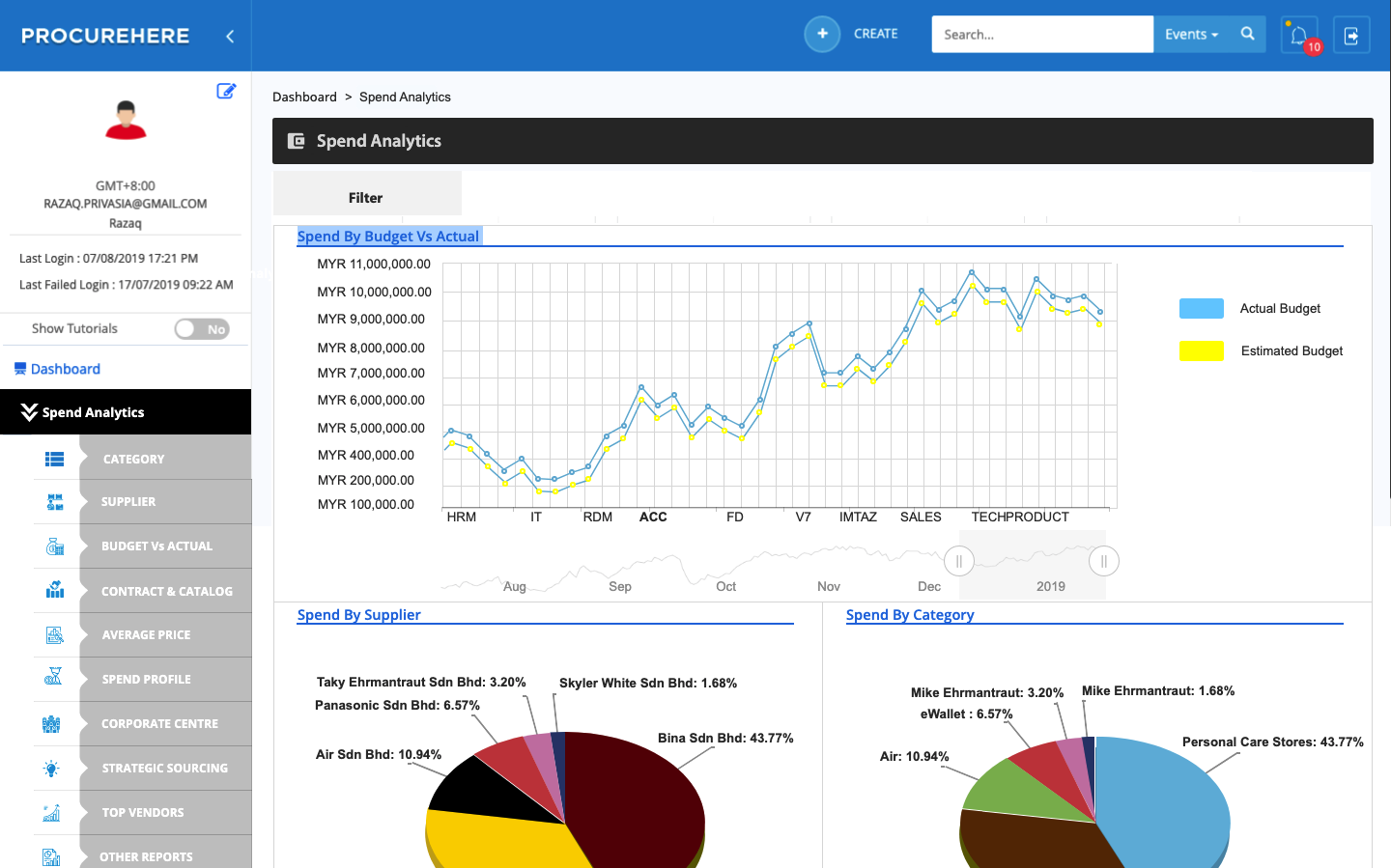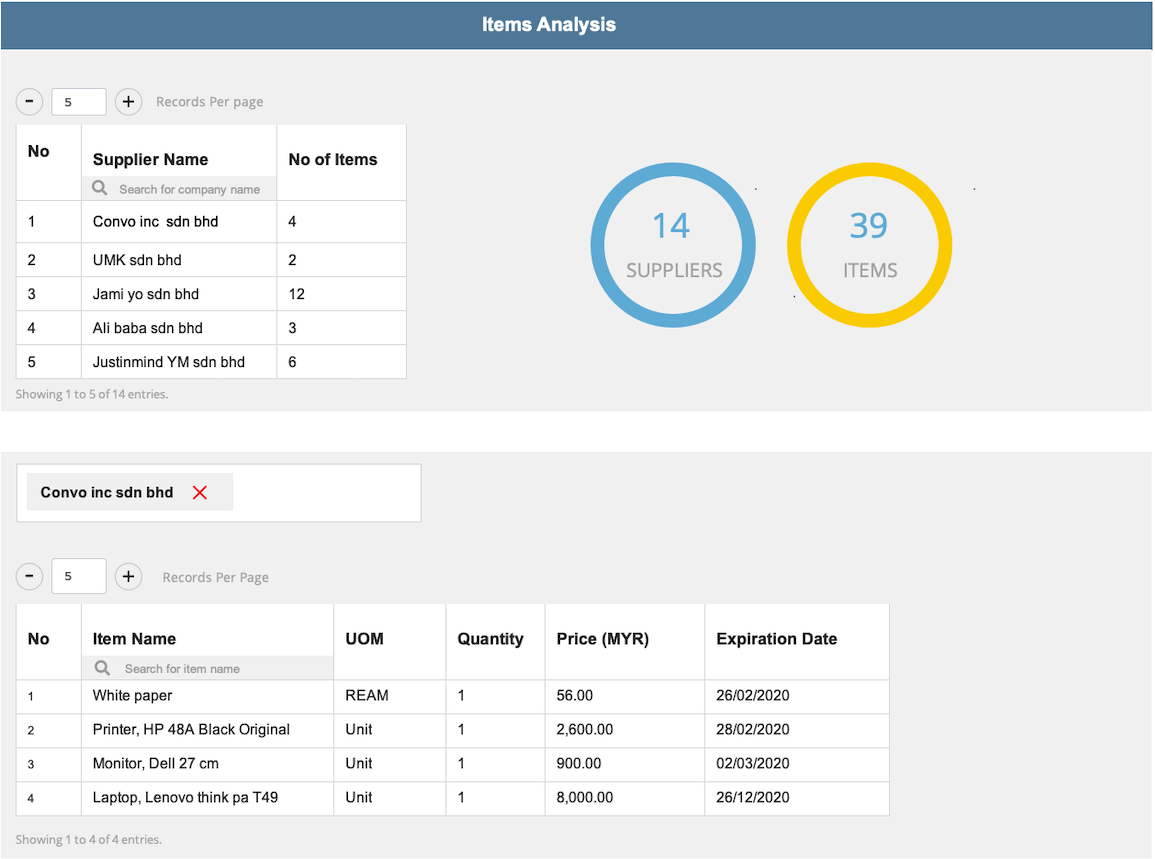 Real-time Price Comparison
Price fluctuation is common especially with commodities. Knowing the right time to buy or sell could greatly impact the profit margin of any businesses. Gain access to real time prices to benchmark against suppliers selling price to obtain the best competitive price in the market. 
Procurehere's spend analysis
key features
IMPROVE ANALYSIS
Simple and customizable reports
ACCESS ON THE GO
Cloud-based solution for secure, flexible access
INDUSTRY INSIGHT
Obtain industry insights to make inform decisions
CLEAR AVALUATION
Make informed decision with data analytics
SIGNIFICANT SAVING
Achieve Cost-Saving with competitive pricing