The most comprehensive Supplier Management tool for any business needs.
Procurehere's Supplier Management tool provides a comprehensive streamlined solution for managing all of your suppliers across the entire supply chain process.
Single Repository
Leverage from Procurehere's Global Supplier List database to monitor and analyze risk among suppliers leading to selecting suppliers
Easy Onboarding
Simple process within a single platform for suppliers onboarding, empowering them to go Digital.
Taking advantage on industry data to expand on business opportunities.
Reporting and Dashboards
Reports, dashboards and overviews provide you with all information about suppliers
Supplier registration status
Supplier Performance
Global Supplier List
Value of Invoices
Trending products
Informed decisions
With the ability to select suppliers with confidence given the right data sets in place, this greatly helps in mitigating risk.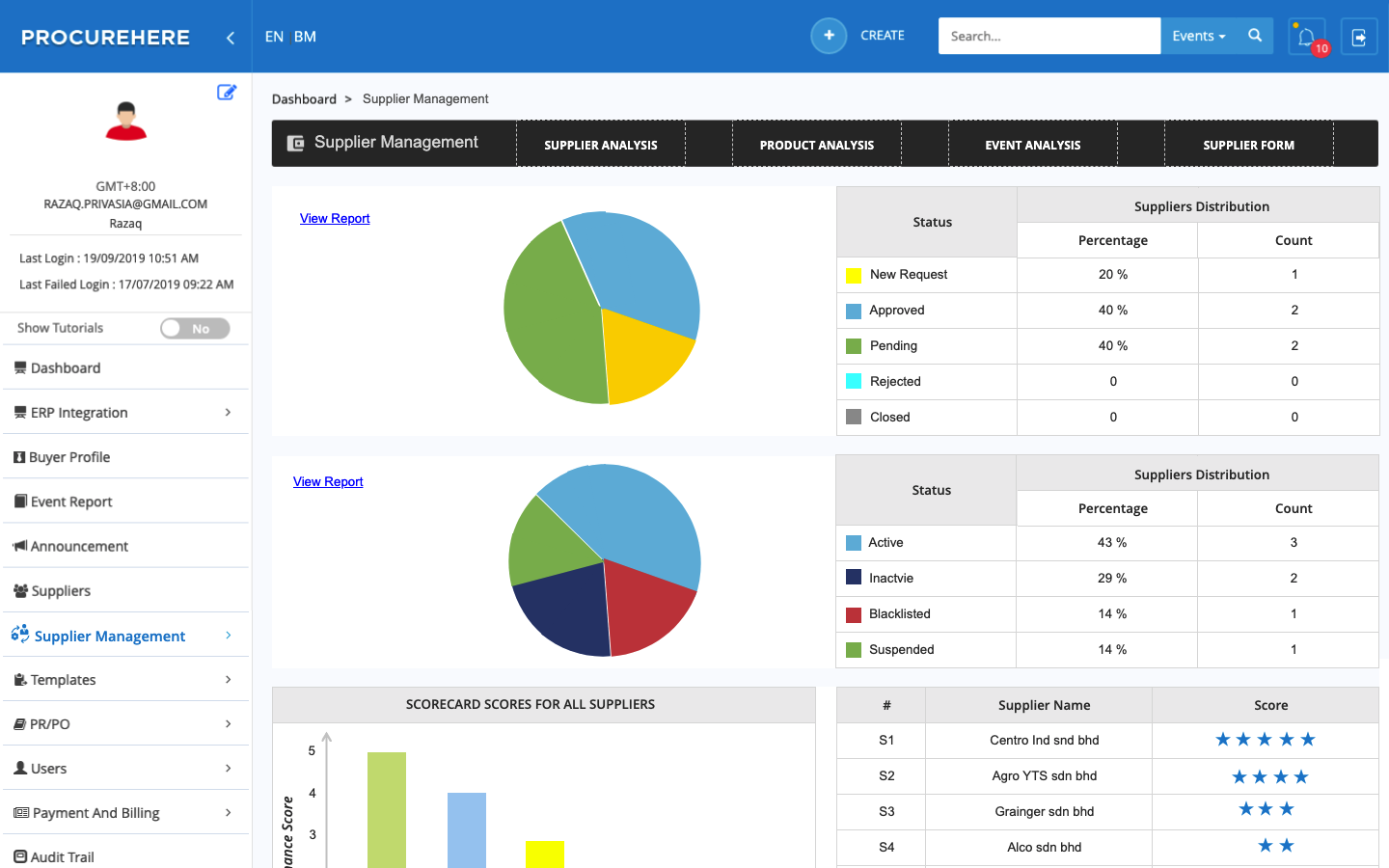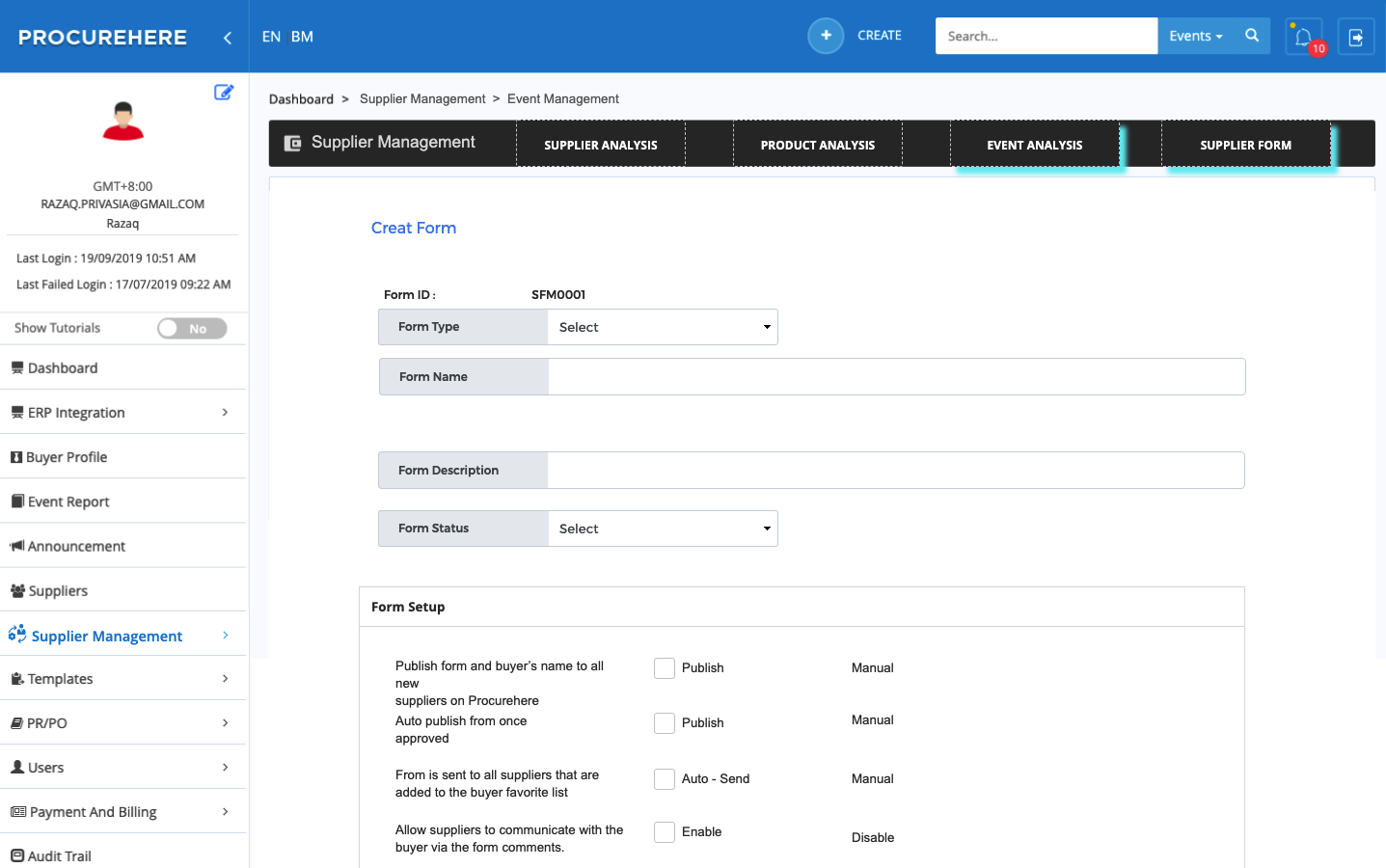 Supplier Form Management
Gain full control in creating customized supplier onboarding forms digitally for different situational needs. This leads to standardization and automation for the supplier onboarding process.
Create customize supplier onboarding forms
Add pre-qualification questions within the form for suppliers
Procurehere's supplier management
key features
GLOBAL SUPPLIER
Be part of the global supplier list & access large buyers
ACCESS ON GO
Cloud-based solution for secure, flexible access
SIMPLICITY

Manage all your suppliers with ease.
CUSTOMIZABLE

Customizable forms for supplier
CLEAR EVALUATION
Transparent Supplier rating to make better decision